"IT" (Information Technology) or Network support can be one of the most important jobs in larger size companies yet neglected in smaller companies. Both size companies have the need of support for their network. With today's technology any interuption of network services can cost a lot of money in downtime, lost opportunity and frustration.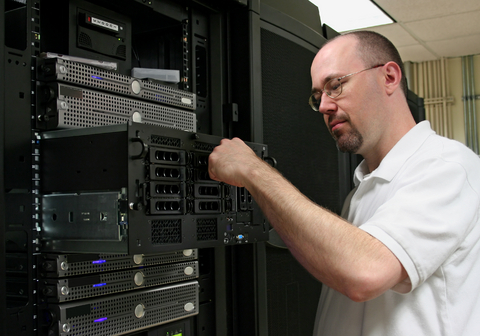 Keep "IT" in your pocket. Doesn't matter if you are a Large Business with hundreds of workstations or an end user that has a laptop at home. With MBA, you can now afford to keep "IT" when you need it.

With MBA's certified staff we can help in supporting, purchasing and maintaining your network. Most business over look the importance of a solid foundation to run their network. Growth can happen in small spurts which gives a hodge podge of equipment and software. This can create programs that employee's "work around" and costs the company in lost time. You might not realize how much time is being lost on productivity due to incorrect system configurations, outdated software or untrained users.

The network plans can be used to help you deal with issues that lose productivity but much more can be done to keep "IT" in your pocket along with much needed cash. Let MBA look at your current system and see if you are loosing money due to poor configurations on your system or outdated software that no longer supports your needs.