June 2017 - Volume 17 - Issue 3
New Usability Enhancements
In Sage 100 Version 2017
With any new release, we often see a collection of improvements called usability enhancements. These aren't typically headline-grabbing features that everyone eagerly anticipates. However, depending on how you use Sage 100, these minor tweaks can turn into huge time-savers.

Here's a look at some of the usability enhancements in Sage 100 Version 2017.

Take Your Newsletter To Go
Don't have time to read the newsletter right now? Download a copy and save it for later.
Sage CRM 2017 R2
What's New in the Latest Release
Sage CRM 2017 R2 (Release 2) is now available, featuring key updates to the calendar functions along with several enhancements in other areas of the software.

Here's a look at the best features in this newest product release.

During the Sage Summit conference in May this year, Sage delivered a "Road Ahead" presentation that gives us a glimpse of the product development goals and new features that are coming to Sage 100.

Here's a look at what's to come in 2017 and beyond.

Sage 100 Supported Versions
Sage officially supports the current plus 3 prior versions of Sage 100. With the release of Sage 100 2017, here's the updated list of supported versions and retirement dates: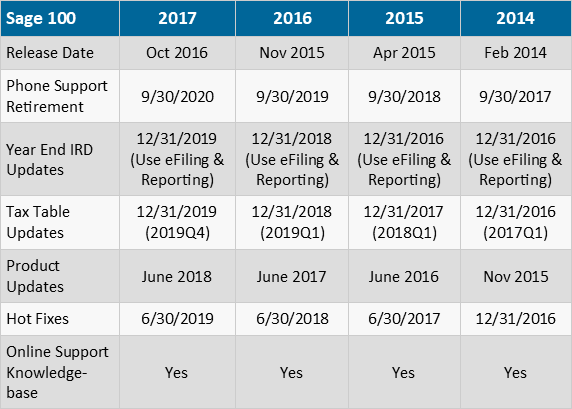 If you have questions about whether your current version of Sage 100 is supported or if you need help with an upgrade, click below to get in touch. One of our consultants will follow up and help.

This email address is being protected from spambots. You need JavaScript enabled to view it.
Tags: MBA Newsletter