For Sage 100 and Sage 100cloud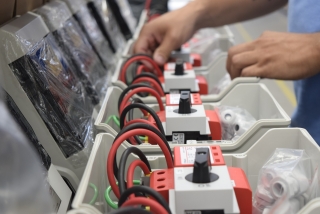 The new Sage Production Management is comprised of features designed to replace the legacy Work Order and Material Requirements Planning (MPR) modules currently in Sage 100. Here's a closer look at this new functionality for manufacturers.
Sage Production Management Capabilities
At a high level, Sage Production Management is a suite of manufacturing capabilities built on the Sage Business Object framework (aka "Business Framework"). That means you get a modernized platform capable of all the conveniences you've become accustomed to in other modules like primary and secondary data entry grids, resizable windows, batch data entry, right-click context menus, grid export to Excel, custom scripting, and so much more.