Trend Micro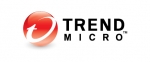 Trend Micro, a global leader in security, develops innovative security solutions that make the world safe for businesses and consumers to exchange digital information. With 25+ years of security expertise, they are recognized as the market leader in server security, cloud security, and small business content security. Trend Micro solutions protect end users , secure today's evolving data center, and protect against sophisticated targeted attacks. They deliver top-ranked client, server and cloud-based protection that fits our customers' needs, stop new threats faster, and protect data in physical, virtual and cloud environments. No matter what the security need or how
it may evolve over time, Trend Micro is the smart security choice.
Enabling a Smart Protection Strategy
Our mobile, social, and collaborative lifestyles have transformed the way we use technology at home, at work, and everywhere in between. We need to secure our devices, personal and business information to keep our families safe online and our employees productive. A smart approach to security allows us to take advantage of all that new technologies can offer while minimizing the risk.
The Trend Micro Smart Protection Strategy does this with:
Smart protection of information—with real-time, intelligent security that is layered across mobile devices, endpoints, servers, gateways and the cloud
Solutions that are simple yet flexible to manage and deploy
Security that fits an evolving ecosytem—optimized to work seamlessly with complementary technologies, and continuously improved to deal with new security challenges and the latest threats
Inspired to Stay a Step Ahead
Inspired to make the world safe for exchanging digital information, Trend Micro continually invest in threat research and innovating our core technologies, products and services to ensure they stay one step ahead of the bad guys. They aim to stop threats faster, and give customers the actionable threat intelligence they need to make more informed choices about how best to protect their data. Customers can be assured that no matter what platforms they're using, they have the best platform-specific protection capabilities in place.
Trend Micro also protect existing infrastructure investments by integrating and working with the other vendors our customers already have in place, delivering purpose-built solutions to consumers, small and mid-size businesses, and enterprises that need customizable and scalable security solutions.
Global Threat Intelligence from the Smart Protection Network
Smart protection begins with global threat intelligence. The Trend Micro™ Smart Protection Network™ infrastructure uses big data analytics to continually process more than 15 terabytes of data collected in the cloud to identify threats, deliver proactive protection, and secure data faster than any other security vendor. Again and again, test results confirm the effectiveness of Trend Micro's cloud-era security, with Smart Protection Network enabling lighter, leaner solutions while blocking over 250 million threats daily for customers worldwide.
Backed by Global Research and Support
Trend Micro delivers timely threat intelligence, service, and support to their global customer base and defends tens of millions customers around the clock through TrendLabsSM—Trend Micro's worldwide network of threat research and product service and support centers. Over 1,200 experts monitor potential security issues and mount rapid responses to major incidents and urgent support requests. As new threats and vulnerabilities emerge, TrendLabs delivers the global security reach with the personalized, local touch that customers need to function securely online.